The tremendously popular President Barack Obama joins Jimmy Fallon on The Tonight Show once more to Slow Jam The News with Fallon and The Roots.
It's winding down and coming to a close, the end of the 2 terms of Democratic President Barack Obama, who reminds us of his achievements in Slow Jam The News. I can't help but well up a bit while watching this, it's palpable, the adoration that Jimmy Fallon and The Roots have for Obama, which we also share. Vice President Joe Biden as well inspires the same type of emotions. He's such a rock star with his Aviators.
What I think I love the most about this is President Obama's expertise in comic delivery. He's deadpanning it like a boss. Oh snap, he is The Boss!
I bet Jimmy Fallon will have longevity on The Tonight Show because he just has the stamina and an endless source of comic energy. Fallon is a real natural.
I kind of thought President George W. Bush was funny too, in a way. But were we laughing with him or at him?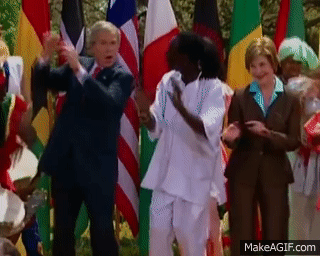 Thanks to President Barack H. Obama for 8 great years, there's always growth and more jobs with the Democrats. President Bill Clinton also created more jobs, lowered the deficit and stimulated growth in the economy. He could have Slow Jammed The News…lol! Wasn't he the first black president?
What's in store for Fadi Saleh of Barackdubs on Youtube when Hillary Clinton becomes our next president? She's a good speaker, should be pretty fun. Of course if Donald Trump wins future dubs could be really hilarious, so funny you want to cry.
Will you miss President Barack Obama as much as we will?
Related Articles From The Web